About Inspiraction.
Inspiraction provides consulting, coaching and learning services to businesses large and small in all areas of commerce and industry.

Included among the Inspiraction client base are Littlewoods Retail Ltd, Newcastle College and numerous private clients.

For more information, contact:
Name: Katrina Healey
Email: info@inspiraction.com
Phone: 0121 222 2320


Our team:
Big Five management consultancy experience in all business areas
In-house coaching experience at major blue chip organisations
Experience in individual life and executive coaching
Experience in training and facilitation in a range of business areas
Coaching qualifications
Senior Managers:

Katrina Healey - BA (Hons) MCIPS DipM MCLC
With several years experience with one of the leading global consultancy firms and officially trained in coaching, Katrina is well positioned to be Managing Director of Inspiraction Limited.
She holds a degree in International Business and is a member of the Chartered Institutes of Marketing and Purchasing & Supply.
She is also a member of the UK College of Life Coaching and holds a Diploma in Performance Coaching for Business.
Katrina's client experiences cover many different industries, where she has worked at all levels of the organisational tree. She is a member of Coachville.com (Global Coaching Federation) and has a vast network of coaching, consulting and training personnel.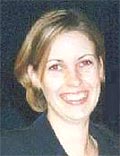 Fiona Mullany - BA (Hons) Assoc.CIPD MCLC
Fiona has worked in the public, private, and voluntary sectors both as a manager and trainer, as well as spending several years as a freelance language coach for professional non-English speaking adults.
She has a degree in Italian and Theatre Studies, is a qualified CIPD trainer and holds a Diploma in Performance Coaching for Business. She is also an associate of the UK College of Life Coaching, and the Association of University Administrators.
As a training consultant and coach for the public and private sector, she has a special interest in work motivation and communication issues, particularly with regard to effective team working and performance management.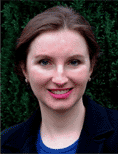 Peter Fitzpatrick - BA (Hons) ACMA Assoc. MIMC
Peter is a Management Consultant with an additional interest in NLP and coaching . He is a Chartered Management Accountant with 15 years experience within manufacturing and specifically FMCG businesses, focusing on Finance, Supply chain, and Logistics business systems and process.
He has experience of the IT industry and a good understanding of business Information systems issues.
Peter has eight years consulting experience gained within two of the largest worldwide consulting organisations. He has proven project and programme management expertise.
He has a deep understanding of the commercial issues facing businesses and has been involved as a business leader of a manufacturing business in Europe.



OUR PURPOSE:
We set out to convert potential into reality by supporting the growth, learning and success of companies who engage Inspiraction. The areas we focus on to achieve this goal are coaching, consulting and training.
OUR MISSION:
To be recognised as the company which inspires, supports and challenges individuals and businesses to develop creative opportunities for accelerated success.
OUR VALUES:
Innovation - We cultivate creativity and clarity by challenging, stimulating and inspiring our clients
Achievement - We support, sustain and focus people and companies to achieve success
Acceleration - We deliver quick results and growth
Integrity - Professionalism is our byword, based on an ethical approach and high quality
contact@inspiraction.com
---